Get-Punk Record Subscription (Shipping costs included)
$

26.00
Coming soon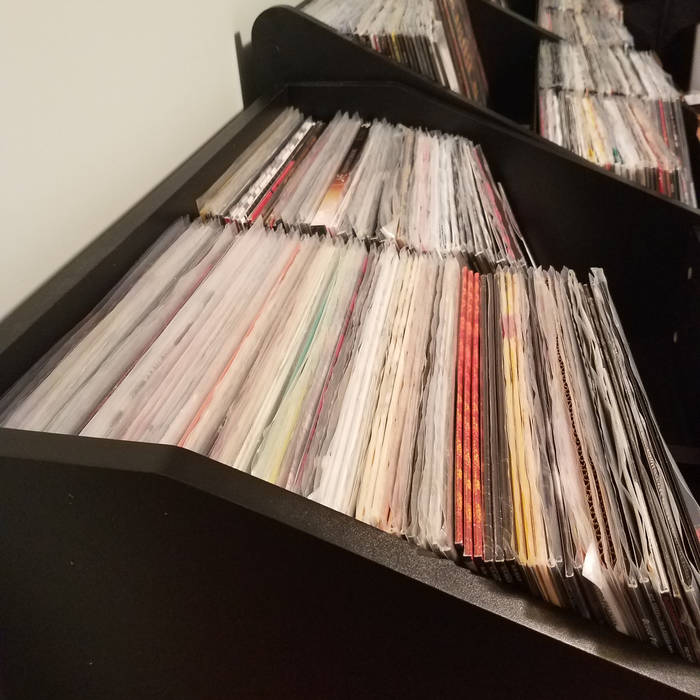 Coming Soon for February 2019 additions.
Open to US residents only
Shipping is included in the cost. $20 + $6
Unlike most record subscriptions, this is not intended to dump stock that doesn't sell. Here's how it works:
* A limited number of people will have the opportunity to join each month
* Buyers have until the last day of the calendar month to join for the next month while supplies last
* Everyone will receive the same record with a $20 retail value. It could be an LP. It could be an LP and a 7". It could be multiple 7"s
* For the most part, monthly selections are by bands that you haven't heard of. Is it possible that you may already have the selection? Of course. How do I know what you have already? If you get something that you already have then simply gift it to a friend.
* Buying here will sign you up for the first month. Each subsequent month you will get a PayPal invoice. You can always reply and ask to have something added to your invoice.
* What's the point? Do you like the titles in our store? Do you trust me to send you something good? The point is that you'll hear bands or artists you may not have heard before. The bands or labels will be able to sell large quantities of their albums if they are the selection and bands need that kind of support. If we get enough members in time then we may be able to use the power of numbers to get exclusive vinyl color options.
* You'll never get a mainstream album. You may, however, receive an under-appreciated album by a popular band.
* It's fun.
* If you want out then you just need to drop a line and let me know early in the month so I can open a spot for a new addition.
* If you drop out then you're welcome to rejoin at any time. Just come on back here and buy back in when you can.
Past selections:
January 2019 - ????
December 2018 - Russian Girlfriends - All Around LP
Russian Girlfriends / Redbush split 7"
November 2018 - The Casualties "Written In Blood" LP delivered on release date
with an alternate of The Business "Suburban Rebels" LP (new
reissue) for any members that pre-ordered The Casualties record
on Get-Punk.com
October 2018 - Radiator Rattlers "Hold On" LP and Duck and Cover 7"
September 2018 - Art Thieves - Russian Rats LP
August 2018 - Yellow Stitches - Good Times and Violent Crimes LP (Arrest Records)
The Cheap Cassettes - Kiss the Ass of My Heart 7" (Rum Bar Records)
July 2018 - Choke Up - Stormy Blue LP (Say-10 Records)
Tied to a Bear - True Places LP (Gunner Records USA)
June 2018 - One Man Army - Dead End Stories LP (Adeline Records)
May 2018 - Red Scare Industries pack
Red City Radio - SkyTigers 12" (same day as release delivery)
Garrett Dale - Two T's EP
April 2018 - Culture Abuse - Peach LP
March 2018 - Gunner Records pack -
Dan Webb & the Spiders - Oh Sure LP (mix of US and Euro versions)
Bundles - Deaf Dogs LP (mix of red and clear vinyl)
February 2018 - Worship This! - Mint LP - some mint color vinyl. some spatter vinyl (A-F Records)
- Dirty Truckers 7" (Rum Bar Records)
January 2018 - Ann Beretta - Old Scars, New Blood LP (Say 10 Records) and Diablogato - Paint the Devil On the Wall 7" (self-released)
December 2017 - Pirates Press Records package Lars Frederiksen & The Bastards - Live and Loud LP and Cock Sparrer - Every Step of the Way 7" - some limited edition Smoke Vinyl included along with Pirates Press Records posters.
November 2017 - Bundles/Dan Webb & The Spiders split 12" (Gunner Records USA), Michael Kane & The Morning Afters 7" (State Line Records
October 2017 - Nowherebound and War of Words LP's
September 2017 - The Bruisers - Up in Flames LP (white vinyl)
August 2017 - Oxymoron - Feed the Breed LP (black vinyl. Of 100)
July 2017 - Boston bands..... Ocelot Records - The Digs and Oh the Humanity
June 2017 - Red Scare Industries package featuring....... Nothington "In the End" LP + a bonus Nothington 7"
May 2017 - Carissa Johnson "Only Roses" LP
April 2017 - Off With Their Heads "Won't Be Missed" LP, Deadaires s/t LP (both on Anxious and Angry Records)
March 2017 - Dead End Cruisers - Deep Six Holiday LP, The Forgotten - Veni Vidi Vici LP, Filthy Thieving Bastards - Our Fathers Sent Us LP..... TKO Records spotlight
February 2017 - Duck & Cover 10", Bundles 7" (Boston bands)
March 2017 - Dead End Cruisers - Deep Six Holiday LP, The Forgotten - Veni Vidi Vici LP, Filthy Thieving Bastards - Our Fathers Sent Us LP..... TKO Records spotlight