SLNR-031EP Duck & Cover - Two Shots 7" (color vinyl)
$

2.99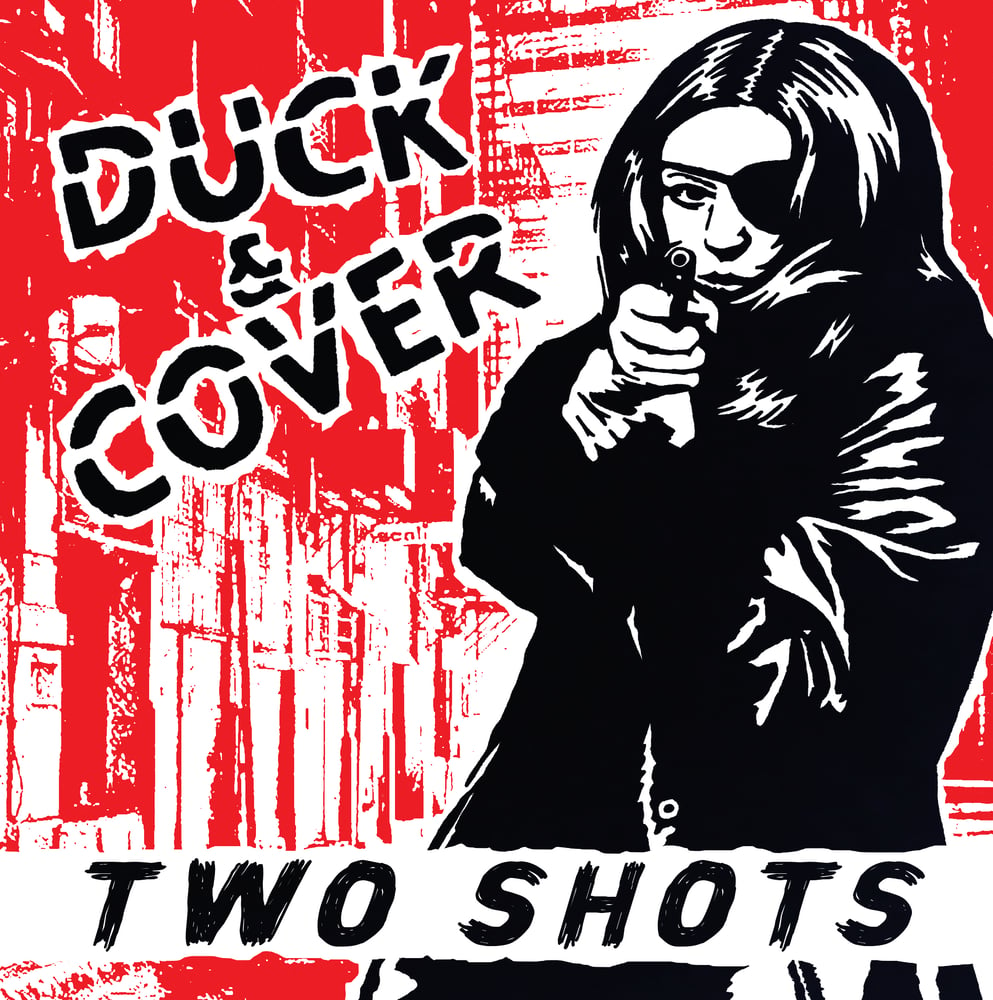 Duck & Cover - Two Shots 7" SLR031 for anyone keeping track.
Duck & Cover somehow blend a sleazy rock n' roll sound with big punk rock vocal hooks. Duck & Cover have been featured in Rock Band video games several times including the title track of this EP. These guys were featured on They Came from Boston, Vol 1. The Get-Punk Record club has included their last 7" and their debut 10" to subscribers. Everyone seems to dig Duck & Cover. So here we go with a debut EP on State Line Records. The target release date for Two Shots is January 10, 2020. Check out the lead track below. It was featured on New Noise Magazine in October.
Two Shots is available in 5 options:
1. Digital on our Bandcamp page (see player below)
2. Test pressing run. There are FIFTEEN copies from the test pressing run in existence. FIVE went to the band. ONE went to the label. ONE goes to a collector. That leaves EIGHT copies of the test pressing for those who want them.
3. There are ONE HUNDRED copies of the SLR/Get-Punk exclusive option. This option is an A Side/B-Side color variation with red and white on either side. Photos will be available soon.
4. THREE HUNDRED copies exist on half & half vinyl with black splatter. That is, the record is red on one half and white on the other (imagine a pizza) with black splatter throughout.
Each 7" comes with a download code.
A1. Two Shots
A2. Bleeding Edge
B3. Unlucky 17