*NEW* Michael Kane & The Morning Afters - Broke But Not Broken LP
$

11.99
On sale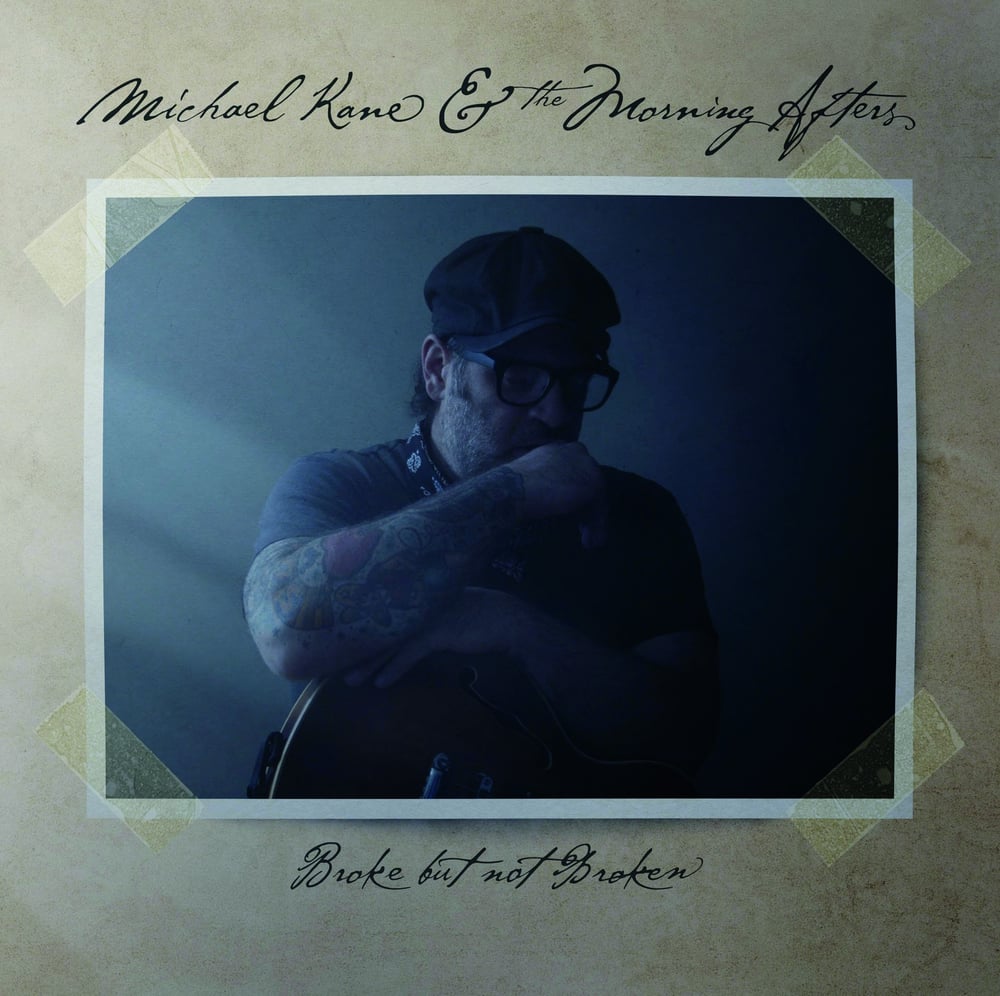 Please note that this is a LP pre-order. Broke But Not Broken will be available on 4/8/2022. Anything ordered with this item will be held until this product is shipped. Frankly speaking, release dates for vinyl are estimates these days. We should have these records long before release date and they will ship a week ahead. But vinyl pressing delays aren't exactly unprecedented these days. We aren't expecting any delay but it could happen.
Test pressings can be found in the drop list for as long as they last.
Michael Kane & The Morning Afters might be the favorite sons of Worcester, but what does it mean to be kings of a town that lost its crown? It means the path forward can be done on the band's own terms. And so no one told Michael Kane & The Morning Afters that they couldn't make an album that doubled as an arena rock-ready, gritty Americana masterpiece.
And so they did, in their forthcoming 2022 album, Broke But Not Broken, issued by State Line Records.
But like any notable news of the now, to understand it one must go back to the start. Kane assembled The Morning Afters in 2016 after years of sitting on the sidelines and watching his friends succeed with music. Kane put his beautiful loser persona to song and began to showcase the serious potential that spent a lifetime trapped in his own body. Michael Kane and The Morning Afters released Laughing at the Shape I'm In on a 7-inch EP through State Line Records in 2017, and in the process became the house band at The Hotel Vernon in Kelley Square.
Wearing the crown of the Heart of The Commonwealth, The Morning Afters began to play live all over New England and the Northeast. They've supported Street Dogs and Off With Their Heads, repped Worcester with pride at the Bosstones' 2018 Cranking & Skanking Festival, and brought their heart-on-sleeve grit n' wisdom down to The Fest in Gainesville, Florida.
Somewhere along the way, this band of punk scene lifers evolved into a full-blown Americana band, the end result in bloom on Broke But Not Broken. The Morning Afters retain a lot of their early Replacements influence, but enhance it with musical DNA from all over the rock n' roll map. The result is something that's all their own, but cast in the stories we've all heard growing up. In 2022, these stories will become part of folklore, in Worcester, and beyond.
A1 Tear This World Apart
A2 Dark Nights
A3 Lost My Mind
A4 Turn It Around
A5 Bring It On Home
A6 Me and You
B1 Carol Kaye
B2 Like John Wayne
B3 99 Bottles
B4 Cooking the Books
B5 Done & Dusted
B6 Long Way Down
300 copies are pressed in the first pressing. 30 test presses.
Only 6 test pressings will be made available for sale.
GPRC members need not pre-order. You will receive this.