Get-Punk Record Club (Open now for June additions)
$

26.00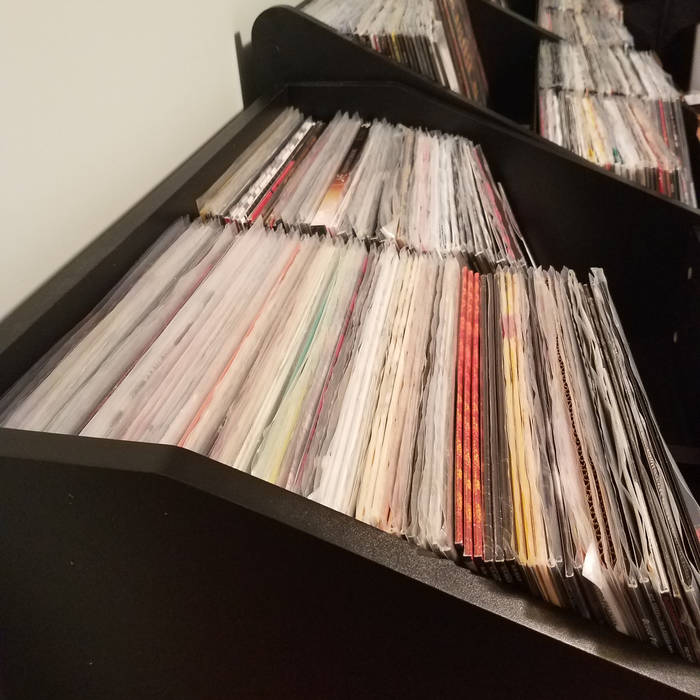 Available now for June 2020 additions.
Open to US residents only
Shipping is included in the cost. $20 + $6
Now in its 4th year.
95% retention rate and 95% member approval (yes, I send surveys now).
What do you do?
We send you a vinyl selection-of-the-month or two each month. What you receive will have a $20 retail value. It could be one LP. It could be two. It could be a 7" and an LP. It depends on its value.
When do you ship?
You pay a month in advance. Packages ship no later than the 15th of the next month. Lately it has been much earlier than that.
How do I pay?
You place your initial order here for the length of time you want to be a part. After that time expires then you'll receive a PayPal invoice on about the 15th of the following month. At that time you can come back here and extend it for a length of time or just pay the monthly invoices.
Who do you think you are?
I know. I can't believe it either. Every record nerd on the face of the planet wants to get paid to make music recommendations. Apparently I just had the audacity to do it and people joined. And they're really happy about it!
Why should we trust your judgment?
Well….. if you like the records that you see on this site then you know what you're getting into. If you want to quality check my picks then scroll below to see a history of each month.
What if I want to cancel?
Then you can. Ideally I'd like to get a month's notice but if you choose to stiff the invoice then I can't stop you. When people do that I am often getting stuck with a record that I didn't intend to have in stock. If people tell me in advance then I won't buy with them in mind.
What if you send me something I already have?
If you bought it from this site then I won't send you something you already have. However, it is possible that you could get something that you bought elsewhere. It hasn't been a complaint yet. I wouldn't be scouting out the best bands if you already have them. But our outlook is, if you get a duplicate then it's only right that you pass one of those copies onto someone else that might also dig it. It's really about promoting up-and-coming music and some forgotten gems.
What are you gonna do to sweeten the pot?
I try to mix things up with the collectible vinyl. Sometimes we get first shot at a release. Sometimes we get the last of a record that's going out of print. There have been multiple occasions where members received variations of the same record. For example, the European version vs. the US version.
Past selections:
May 2020 - Two pieces this month.
April 2020 - Mercy Union LP.
March 2020 - - - Supersuckers - The Evil Powers of Rock N' Roll LP
Reptilian Records released this album in 1999. They repressed it for its 20 anniversary. The good people at Reptilian even gave us orange vinyl which was described to me as being one of 100. Discogs says 300. I assume the guy from the label knows best but I may have misunderstood. Either way, great label to work with and they get a recommendation that you hit up their site!!
February 2020 - The Beltones - On Deaf Ears LP. Alternate selection of One Man Army - Rumors and Headlines. The Beltones record is going out of print. TKO and their distributor, Cobraside, saved 50 copies for us. You might still be able to get a copy on this site before they're gone for good.
January 2020 - Beach Slang - The Deadbeat Bang Of Heartbreak City LP
Duck & Cover - Two Shots EP
Beach Slang is on Bridge 9 Records. Duck & Cover is on State Line.
Both records were released 1/10/2020 and delivered to members
a few days later.
December 2019 - Mighty Mighty Bosstones - A Jackknife to a Swan LP
November 2019 - Nowhere Bound - Mourning Glory 2xLP
October 2019 - Bryan McPherson - King's Corner LP
September 2019 - Bridge 9 Records package
with Iron Chic - The Constant One LP
and Beach Slang - MPLS 7"
August 2019 - Diablogato - Old Scratch LP
w/ alternate of Alkaline Trio's Goddamnit or Maybe I'll Catch Fire
The Re-Volts - Leeches 7"
July 2019 - Dan Webb and the Spiders - Be Alright
United X Bombs - 7" (US Bombs/Aggrolites)
June 2019 - Territories - s/T LP with
The Drowns - The Sound 7"
Pirates Press Records package
May 2019 - White Reaper - The World's Best American Band LP
April 2019 - The Coffin Salesman - Nicrophorus Americanus LP
Muck and the Mires - Muckus Maximus 10" (Rum Bar Records)
March 2019 - Stolen Wheelchairs - Out of Steps EP
V/A They Came from Boston, Vol 1.
February 2019 - Lenny Lashley's Gang of One - All Are Welcome LP
Noi!se - Dull the Pain 7" (Pirates Press Records)
January 2019 - The Drowns "View from the Bottom" LP
Nothington/Swingin Utters - Bird Party split 7" (Red Scare Industries)
December 2018 - Russian Girlfriends - All Around LP
Russian Girlfriends / Redbush split 7"
November 2018 - The Casualties "Written In Blood" LP delivered on release date
with an alternate of The Business "Suburban Rebels" LP (new
reissue) for any members that pre-ordered The Casualties record
on Get-Punk.com
October 2018 - Radiator Rattlers "Hold On" LP and Duck and Cover 7"
September 2018 - Art Thieves - Russian Rats LP (State Line Records)
August 2018 - Yellow Stitches - Good Times and Violent Crimes LP (Arrest Records)
The Cheap Cassettes - Kiss the Ass of My Heart 7" (Rum Bar Records)
July 2018 - Choke Up - Stormy Blue LP (Say-10 Records)
Tied to a Bear - True Places LP (Gunner Records USA)
June 2018 - One Man Army - Dead End Stories LP (Adeline Records)
May 2018 - Red Scare Industries pack
Red City Radio - SkyTigers 12" (same day as release delivery)
Garrett Dale - Two T's EP
April 2018 - Culture Abuse - Peach LP
March 2018 - Gunner Records pack -
Dan Webb & the Spiders - Oh Sure LP (mix of US and Euro versions)
Bundles - Deaf Dogs LP (mix of red and clear vinyl)
February 2018 - Worship This! - Mint LP - some mint color vinyl. some spatter vinyl (A-F Records)
- Dirty Truckers 7" (Rum Bar Records)
January 2018 - Ann Beretta - Old Scars, New Blood LP (Say 10 Records) and Diablogato - Paint the Devil On the Wall 7" (self-released)
December 2017 - Pirates Press Records package Lars Frederiksen & The Bastards - Live and Loud LP and Cock Sparrer - Every Step of the Way 7" - some limited edition Smoke Vinyl included along with Pirates Press Records posters.
November 2017 - Bundles/Dan Webb & The Spiders split 12" (Gunner Records USA), Michael Kane & The Morning Afters 7" (State Line Records
October 2017 - Nowhere Bound and War of Words LP's
September 2017 - The Bruisers - Up in Flames LP (white vinyl)
August 2017 - Oxymoron - Feed the Breed LP (black vinyl. Of 100)
July 2017 - Boston bands..... Ocelot Records - The Digs and Oh the Humanity
June 2017 - Red Scare Industries package featuring....... Nothington "In the End" LP + a bonus Nothington 7"
May 2017 - Carissa Johnson "Only Roses" LP
April 2017 - Off With Their Heads "Won't Be Missed" LP, Deadaires s/t LP (both on Anxious and Angry Records)
March 2017 - Dead End Cruisers - Deep Six Holiday LP, The Forgotten - Veni Vidi Vici LP, Filthy Thieving Bastards - Our Fathers Sent Us LP..... TKO Records spotlight
February 2017 - Duck & Cover 10", Bundles 7" (Boston bands)